Swimming lessons return with a splash in Orkney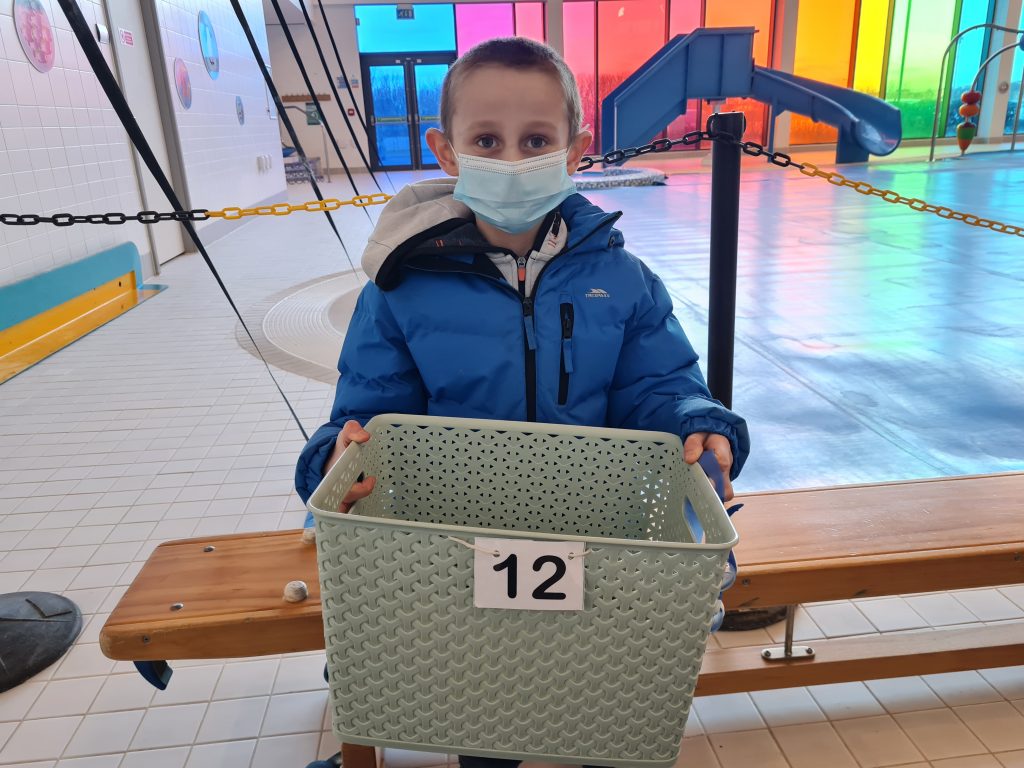 Young swimmers in Orkney are celebrating a long-awaited return to swimming lessons after the reopening of two pools in Stromness and Kirkwall.

With Level Three restrictions in place enabling leisure swimming pools to remain open in many of the Scottish islands, Orkney Islands Council, which operates Stromness Swimming Pool, and the Pickaquoy Centre took the decision to facilitate the safe return of the national Learn to Swim framework for around 304 children.

The National Learn to Swim Framework, a partnership between Scottish Swimming and Scottish Water, is delivered by Leisure Trusts and aquatic providers and enables children of all ages to become confident and safe swimmers.

Stromness Swimming Pool and the Pickaquoy Centre have seen 304 children between the ages of 4 and 12 return to lessons since restarting on the 23rd and 26th January respectively – the first lessons back for the area since pools closed in March 2020.

Matthew Byers, Swimming Pools Team Leader at Orkney Islands Council, has welcomed the safe return of 27 children to swimming lessons at Stromness Swimming Pool.

He said: "We are delighted to be able to relaunch our learn to swim programme. A lot of planning has gone on to make sure our participants and their families are kept safe, and have a great time back in the water.".

New measures have been put in place, including instructors teaching from poolside rather than in the water, and children arriving to lessons 'Beach Ready' with their swimming costumes on under clothing.

Calvin Reid (Operations Manager) and Lisa Kirby (Training Officer), head up the Swim Programme at the Pickaquoy Centre. Calvin commented "Thankfully Covid cases have remained very low in Orkney and while we were a bit tentative to re-start the programme we have been overjoyed with the amount of swimmers enrolling and the positive feedback we have received from customers.

"Our Swim Team have developed new safety measures to deliver the classes safely in accordance with governing guidance and we are pleased to see these have proven to work well in practise and the kids can get back to enjoying the classes and 'catching up' on their swim skills.

"We look forward to delivering more classes and developing the programme further in future"

The Learn to Swim partnership, which has been instrumental in creating a 100,000+-strong generation of young, confident swimmers, was extended for a fourth year in 2020 in a move which further boosts the delivery of the programme.

Euan Lowe, Scottish Swimming chief executive officer, said: "We're thrilled children in Orkney are safely back in the water and we look forward to the time when restrictions can ease across Scotland and many more children can return to lessons.

Brian Lironi, Director of Corporate Affairs with Scottish Water, said: "It's fantastic to see happy children and parents returning to swimming lessons, particularly for all of the health and wellbeing benefits swimming helps with.

"With our partnership with Scottish Swimming now firmly into its fourth year, we look forward to seeing more young people back on track to becoming strong and safe swimmers."

The Learn to Swim Framework is aimed at youngsters from birth to 11-years-old and provides consistently high-quality teaching which progresses through a series of lessons and levels over a number of years.