See My Ability
Our vision at Scottish Swimming is everyone can swim. The National Learn to Swim Framework in partnership with Scottish Water and aquatic providers is an inclusive programme that helps all children, regardless of ability to become safer and confident swimmers. Swimming provides the opportunity to learn a life skill whilst interacting and having fun in a group environment. This should be no different for a child with a disability and where possible your child will be included in a class with their peers. What should you expect from a swimming lesson programme?
1
All children should be having fun! They should be involved in games based activities to help them learn skills such as breathing, submerging and moving in water.
When will my child learn swimming strokes?
2
Swimming strokes will be introduced gradually once a child has learned basic core aquatic skills.
What assistance will my child receive?
3
Additional assistance may be offered both in and out of the pool environment, if required though children will be encouraged and motivated to try tasks independently and provided with the skills and confidence to do this.
What if my child's disability limits movement in their legs or arms?
4
Children will be encouraged to use their own arm and leg strength even if this is limited because it is important they continue to exercise as many muscle groups as possible. Teachers will focus on your child's ability and make appropriate adjustments, modifying equipment to achieve a positive outcome.
What if my child has limited communication?
5
Teachers will use a variety of communication methods to interact with your child.
What if my child is not progressing as quickly as other children in the class?
6
Assessment criteria will be adapted to ensure your child continues to progress through the pathway.
How can I help?
7
As parents and carers YOU are the experts on your child. Teachers are the swimming experts and will take time to adapt the learning process to meet your child's needs so please be patient. Be honest about your child's needs and requirements from when they join and throughout their swimming journey. Support and encourage your child's love for swimming!
Where can I swim?
8
There are 37 leisure Trusts and aquatic providers on Scottish Swimming's National Learn to Swim Framework in partnership with Scottish Water. You can find a list of these
here
.

Quote from Toni Shaw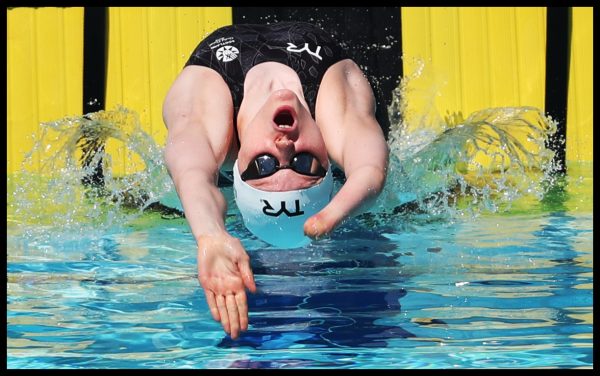 "I'm really proud to be an ambassador for the Learn to Swim Framework and really pleased that swimmers with a disability are taught in inclusive learn to swim environments. If there's someone with a disability and the swimming teachers are aware of the impairment the lessons can be adapted. It's great to develop as a swimmer and be seen beyond my disability. This has helped me integrate into a performance environment where I get to train alongside other world-class athletes."
Toni Shaw, World Para Swimming World Champion
Duncan Scott - Olympic and Commonwealth Games Swimmer.
"Swim for Adventure, Swim for Fitness, Swim for Fun. #LearntoSwim" Sign up for monthly updates.
Scottish Swimming will be updating the games and content on this website regularly and would like to send you updates when these go live. In line with our Privacy Notice in the footer below, we will use your email address and hold it on file purely for the purposes of informing you of new Learn to Swim and club swimming related content and information. You may withdraw consent for us to use your email address at any time by ticking the Unsubscribe button in these emails or emailing marketing@scottishswimming.com